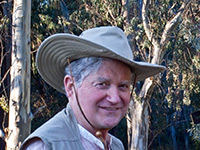 I like film, I like carrying a lot of heavy equipment, it gives meaning to my life.

I use several digital cameras too, experimenting with HDR techniques and the graphic qualities of images. I photograph with a friend who also takes landscape pictures. We challenge, inspire and critique each other. She packs good snacks.
I also do product photography. I have light boxes, flash equipment, light meters, a sweep, plus cameras and lenses. Contact me if you need some shots, my prices are very reasonable. I can give you a price for a job, rather than an hourly rate.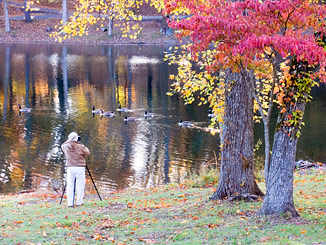 I have lived most of my life on the West Coast of North America. I went from Vancouver BC to San Francisco and eventually to Santa Barbara. In recent years I have traveled a lot. I look at the map and find interesting places to visit. And sometimes I don't look at the map. I will continue taking pictures, and every so often I'll upload some of my favorites. I hope you enjoy them too. They are (cc) licensed, as sharing is a form of paying it forward. You may not sell my work, but you may use, you may modify, and no attribution is necessary.

My work is licensed under a Creative Commons Attribution 3.0 Unported License.